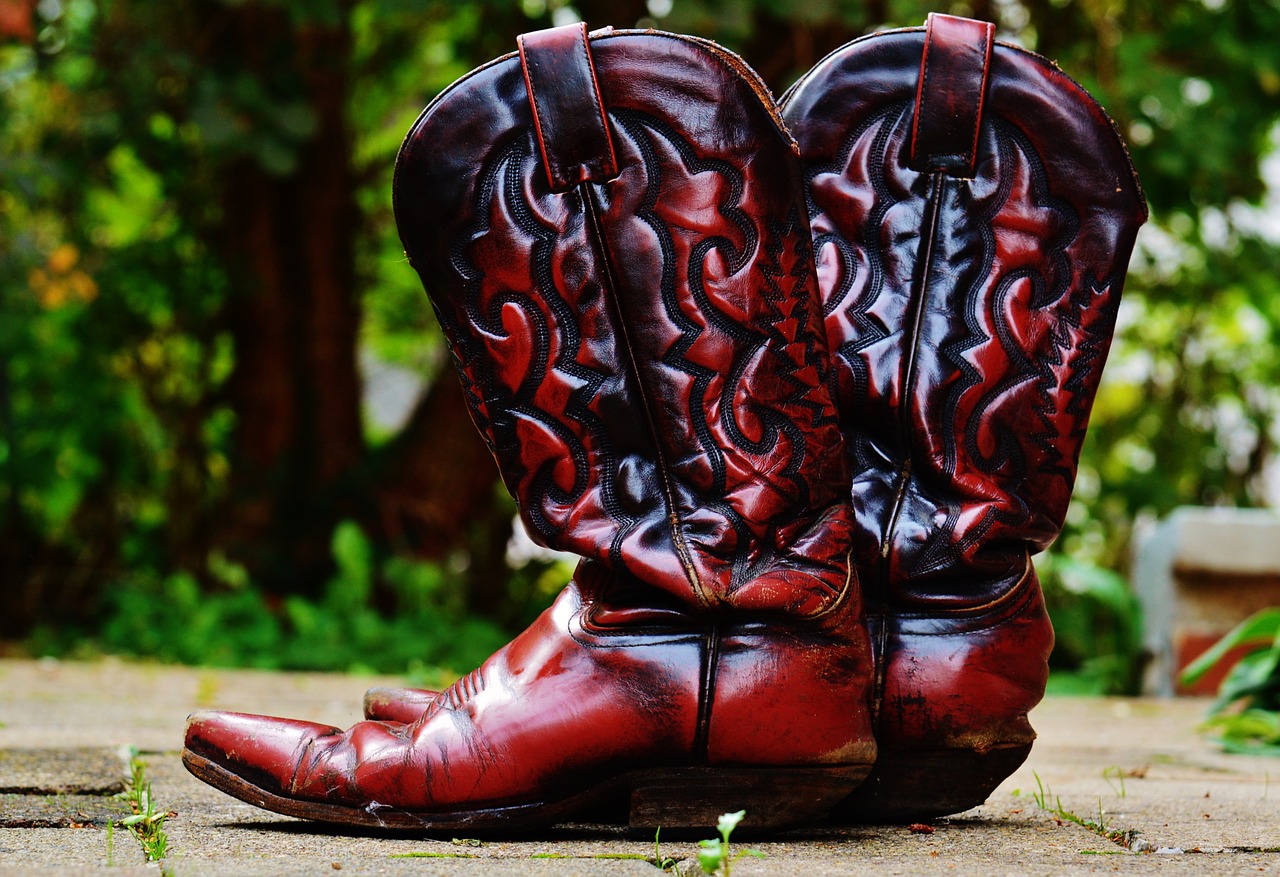 Western Accessories For Cowgirl Boots
Whether or not you're actually from Texas (or anywhere in the west), you may be a cowgirl at heart. Perhaps you live in the western part of the United States and want to pull off the look. You've already got the cowgirl boots and want an accessory or two to wear with them. Well, here are some accessories to help tie together your cowgirl look.
Christina Greene
Christina Greene has an Indian inspired jewelry collection featuring natural stones. The jewelry is made in Houston, Texas. The collection includes necklaces, bracelets, cuffs, and various rings. Any piece of jewelry from this collection can be paired with cowgirl boots to create a western look.
Double D Ranch
The Double D Ranch clothing brand is designed in Texas and features western style clothing. Aside from a few belts, there are also shirts, jackets, and ponchos that can work well with cowgirl boots. This brand also has some boots if you're still on the search for a pair for yourself.
Tony Lama
Tony Lama has several belts that can be matched with cowgirl boots. With a pair of jeans or your favorite western style pants, you'll easily be able to pull off your desired cowgirl look. The Tony Lama brand also includes boots. If none of the Double D Ranch boots are to your liking, maybe Tony Lama will be and vice versa.
M&F Western
Based in Sulphur Springs, Texas, M&F Western manufactures western accessories. From belts to jewelry, purses, and sunglasses. You have plenty of accessories to choose from to wear with your cowgirl boots. You're sure to find something for your cowgirl outfit.
Austin Accent Inc./Fashionwest
Austin Accent has every kind of western accessory you could possibly imagine. Belts, jewelry and conchos made from metal, leather, and horsehair. No matter what it is that you want to wear with your cowgirl boots, you'll find it. There's such a wide selection that you might find more than one accessory that you like.
Pat Dahnke
Pat Dahnke designs western clothing and accessories in Texas. She has won awards due to her unique vintage style. Whether it's a vest or a piece of jewelry, you'll find something to wear alongside your cowgirl boots. Her designs go perfectly for any western style look.
Pink Panache
Pink Panache jewelry is designed and handcrafted in Dallas, Texas. Whether you're looking for a piece of metal, leather, or turquoise, you'll find something you like — especially something that goes well with your cowgirl boots. This western style jewelry can be worn with other jewelry brands or be matched with the boots on its own.
The Jewelry Junkie
The Jewelry Junkie is a Texas-based website for handmade jewelry. The Jewelry Junkie has the leather and beaded jewelry that any country or cowgirl might be searching for. This handmade jewelry makes for the perfect accessory to pair with cowgirl boots.