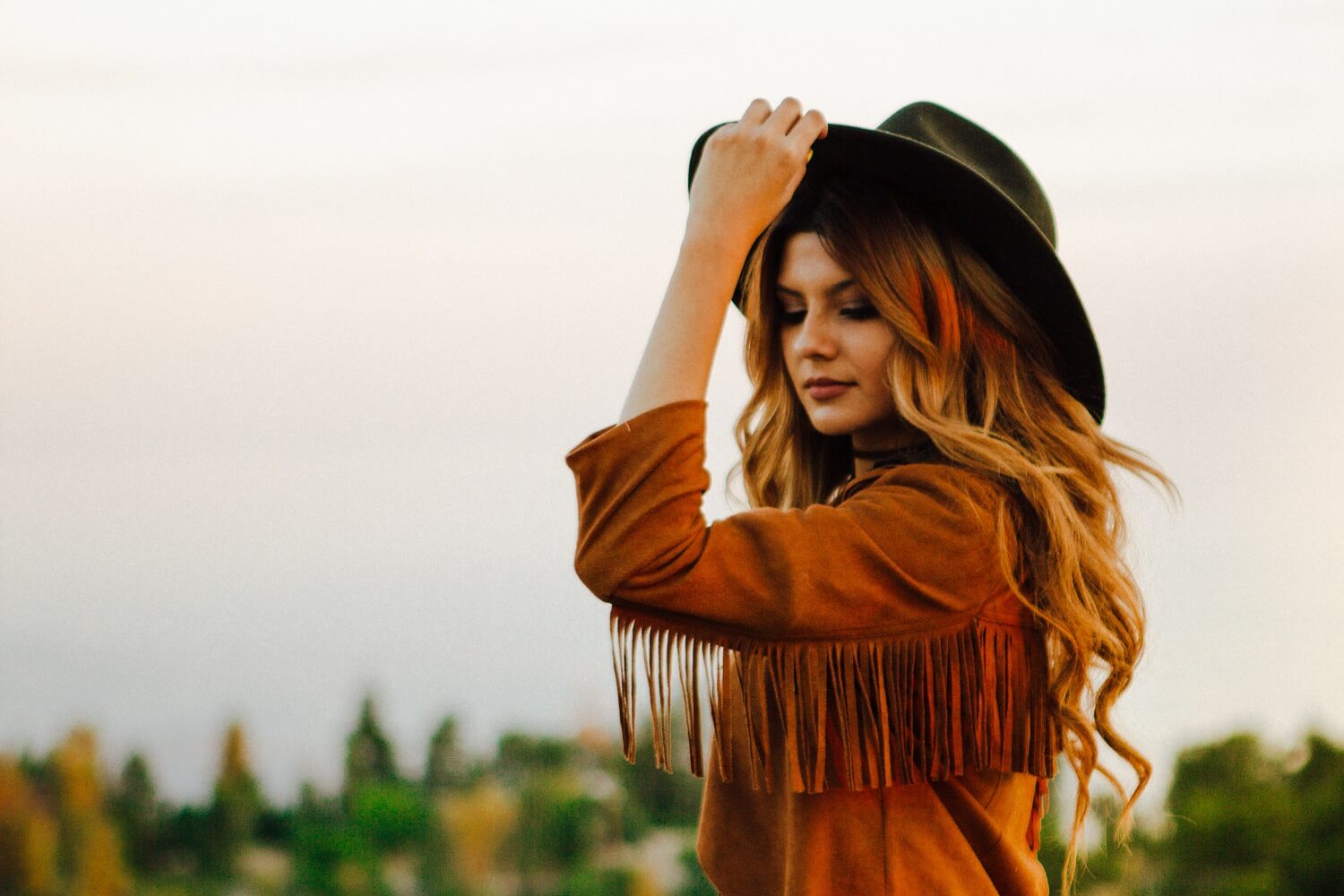 You've seen them on runways, in magazines, and at your annoyingly fashionable cousin's engagement party. The Western ankle bootie trend is taking the internet and the real world by storm. You're probably ready to head to your favorite thrift hidden gem or shoe retailer to get your hands on a pair of these incredibly cute ankle booties. But before you do, make sure to read on to discover how to get the most fashion bang for your ankle boot buck!
 What Type of Bootie are You Looking For?
The most important thing to consider is the type of ankle boot you are looking for. Having a set of criteria will help you determine which ankle boot is the best for your needs. No heel and low heel booties are ideal for a day at the office, exploring a new city, or anytime you need to be on your feet.
Stacked heel boots are generally 3 inches or lower, and add extra pizzazz to a still wearable heel. Stacked heel boots are perfect for first dates, young professional cocktail hours, job interviews, or any other time you want to be cute but comfortable on the go.
Most cowboy ankle booties will fall into the no heel, low heel, or stacked heel categories. These booties look extra adorable with rolled up cowgirl jeans or paired with a smart blazer or a casual skirt.
 Know What You Should (And Shouldn't) Wear With Your Booties
Just as important as wearing a bootie the right way, is knowing how to avoid wearing a bootie the wrong way. An ill-advised bootie pairing can take your look from 'cowgirl chic' to 'prairie sad' in less time than you can say "wow, are those vintage?"
But never fear! Our friends at "Who What Wear" put together an ingenious list to help you steer clear of steel-toed disaster. No hats, they warn, as they can take your look from cool to costumey. Too many vibrant patterns can make your carefully crafted lewk seem like a gimmick. At the same time, don't be afraid to take a risk and pair your Western style booties with a more polished, sharply tailored look. Curious to learn more? Read the full article here.
 Find "Your" Brand
Once you have a type, style, and fit in mind, you'll want to check out a variety of different brands to find your perfect match.
A tried and true Western brand like Ariat will give you an ultra-classic cowgirl look, with many of the authentic horse wrangling trimmings, like a steel toe and reinforced heel.
Of course, if you're not planning to go straight from barrel racing to brunch, you may be more interested in whether these boots will look at home in a Bel-Air house party than mucking out a stable. If that's the case, Tory Burch's fashion-forward, effortlessly elegant Western-inspired booties will be right up your alley – erm, catwalk.
If you need a cute, fashion-forward cowgirl bootie that won't break the bank, Lulu's extensive, wallet-friendly offerings are a must see.
Conclusion
Western ankle booties can be worn in hundreds of different ways, and each look is as unique as the women who embrace this free-spirited Western trend. Once you've mastered the basics of type, style, and brand, you'll be free to conquer the world in your gorgeous new boots!